MCA (Master of Computer Applications) is a professional master's degree in computer science. It focuses on providing a theoretical as well as practical training to students in the related field.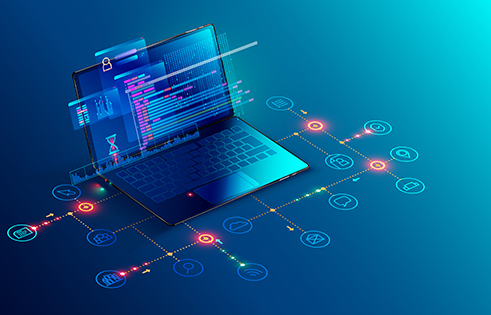 Aims to groom the software skills and strengthen the computer application aspect of students. This prepares the students for the industry requirements so that they can flourish in the corporate IT Sector. MCA courses are more focused on implementation of Programming Languages, IT Skills and other such concepts with a detailed curriculum that stretches to five semesters. The sixth and final semester is dedicated to industrial training/ internship and projects.
The MCA program focuses on providing a sound theoretical background as well as good practical exposure to students in the relevant areas. It is intended to provide modern, industry-oriented education in applied computer science. It aims at producing trained professionals who can successfully meet the demands of the information technology industry.
The doors to IT Industry are open after successfully completing . Graduates can pursue a plethora of opportunities after completing the MCA . IT, Software engineering, Network Engineering and Consultancy are the fields that offer jobs to candidates who have pursued MCA. Following are some of the job profiles that you can apply for after course completion:
Software Developer
Programmer
System Engineer
System Analyst
System Administrator
Troubleshooter
Software Application Architect
Web Designer and Developer
Software Consultant
Technical Writer
The average salary package of a fresher in this field is Rs. 3 lakh to Rs. 5 lakh per annum. However, packages depend on the coding and other IT skills of an individual. Highly skilled candidates can also bag salary packages worth Rs. 9.3 lakh per annum. Salary grows exponentially according to the experience of the candidate.