Computer Science & Engineering (AI & ML)
Artificial Intelligence and Machine Learning (AI & ML) has transformed our lives. We can't even think of a day when some sort of AI technology is not assisting us. AI & ML are redefining the way we live and work, allowing us to automate processes and enhance productivity. These new technologies create the need for skilled engineers with an understanding of their applications and intricacies.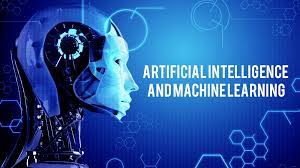 The main objective of the department is :
1. Design and Develop
2. Enhance Knowledge
3. Employment
The department offers major courses such as Foundations of Machine Learning, Artificial Intelligence & Expert Systems, Machine Learning and Pattern Recognition, Natural Language Processing, Reinforcement Learning, Cyber Physical Systems. Several professional and open elective courses in Applied Machine Learning, Image and Vision Computing, Neural Computing and Robotics are also offered as a part of curriculum.
The department has well-equipped specialized laboratory facilities like Data Mining and Knowledge Discovery, Programming in Logic, Machine Learning and Pattern Recognition, Internet of Things, Reinforcement Learning, and Speech and Language Processing etc. The infrastructure and lab facilities are upgraded from time to time and provide good practical learning and innovative environment for the students and researchers.
The students are encouraged to participate in Hackathons / Projects / Internships to improve their practical knowledge. The department also organizes regularly co-curricular and extra-curricular activities for the all-round development of students such as seminars, workshops, group discussions, etc. The department imparts specialized training to students to pursue their career in core and other IT related streams through various skill development activities.