Electrical & Electronics Engineering
Electrical Engineers use theories and tools from mathematics and physics to develop systems ranging from smart electric grids, design and application of renewable energy sources to internet- based information technology. The subject area encompasses an interesting range of topics and develops a variety of skills that are in great demand by employers. Electrical engineering has blossomed from focusing on electrical circuits for power, Designing, manufacturing and operating power plants, industrial machinery, electrical motors.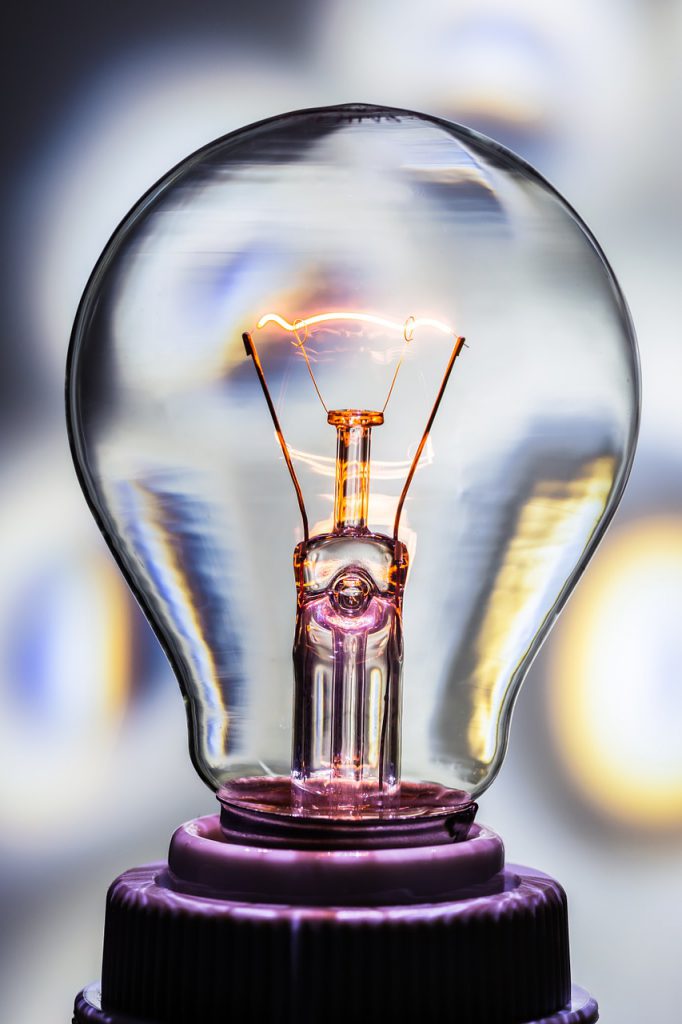 The Department of Electrical and Electronics Engineering (EEE) combines hands-on research, engaging faculty and top of the line facilities to provide students with the best education and continues to place great emphasis on problem solving and design based upon the traditions of the institute. 
The main objective of the department is to develop professionals by providing
i. Classroom Training: Because dreams need doing
Access to high end facilities including PSCAD software – MATLAB, LabVIEW; a wide range of development systems for microcontroller, Embedded systems, applications of IoT, sensor modelling and Industrial automation tools for better understanding of how the theory they have learnt links to real scenarios.
The faculty adopt the latest teaching aids like digital display and interfacing units, platforms like Information and Communication Technology (ICT). Also, students are exposed to virtual classroom for additional technical content.
The department aims to play an active role in propelling the state and nation in its growth trajectory through innovative inter-disciplinary research and educational programs at undergraduate and postgraduate levels. The students are invoked to "Learning by Doing" and they are encouraged to do the projects / internships / industry visits which extremely improve their practical knowledge.
ii. Insights on challenges in clean energy:
B.Tech programme is a four-year course, deals with the state-of-the art techniques in system level modelling and computational techniques in electrical engineering and also covers advanced topics in power systems, power electronics, control systems which are very much needed for today's electrical engineer. The goal of the curriculum is to create a flexible undergraduate educational experience, comprising: basic sciences, ethics and human values, electrical and computer programming core, breadth, coverage, depth, and capstone design requirements; as well as open electives. It is at the forefront of the challenge to connect our world; to design and build more efficient and affordable technology; to provide a robust and green energy network; and to help us live better, healthier, smarter and more sustainable.
The course content deals with design, development, simulation, prototyping and testing to maximize the efficient use of energy whilst reducing reliance on fossil fuels in electric system.
iii. Employability:
A blend of electronic system design with computing continues to be among the most employable in the country, 90% employment.
The department gives its full support to the students so that they turn out to be the best engineers with flying colours in their lives. The department provides the perfect ground and wider horizon to pursue their career in core and other IT related streams through various skill development activities. The placement record of the department has always been impressive. Students of the department are offered remarkable placements through on/off campus selection. Many students are getting opportunities in the PSUs, national / international institutes and laboratories for research and higher studies.
With faculty expertise in diverse areas including Control, Automation, Power Systems and Power Electronics, Integration of Renewable Energy Sources, Smart Grid and Bio-medicals in tune with the inter-disciplinary research philosophy of Our College, an effort is made to promote internal and external collaborations.
The department has well-equipped laboratory facilities Basic Electrical Engineering, Electrical Machines, Network and Scientific Computing, Digital Electronics, Power System, CAD, Industrial Automation, Control Systems; Instrumentation, Power Electronics, Electric Drives, Microprocessors and Microcontrollers, High Voltage, Solar and Embedded Systems Lab. Specialized simulation software like MATLAB, LabVIEW, PLC SCADA, WplSoft, PSCAD, Simulink, PSpice, SciLab, Multisim etc. are available with the department to carry out experiments and research activities. The infrastructure and lab facilities are upgraded from time to time and provide good practical learning and innovative environment for the students and researchers.