The institution promotes sports and game activities to organize various events like sports meets and FEST etc. To support and encourage the students to participate in the sports and games at various intercollege, Intra college, district and state-level competitions. The institution has a permanent cricket net for practice cricket. Separate indoor games for shuttle, caroms, and chess are provided for student's encouragement. The students of the colleges are utilizing the facilities daily for their physical health and recreation. Right from the inception our students have participated and brought laurels to our institutions in sports conducted at the university, district, state, and national level tournaments.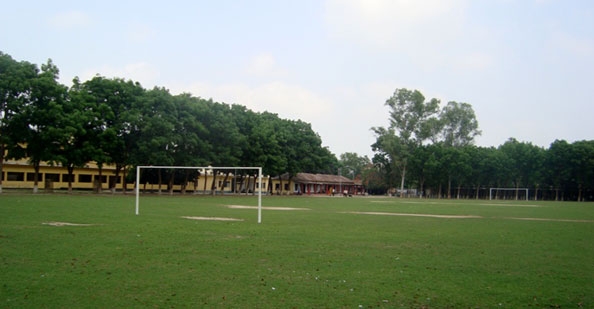 Sports play a great role in our life as it keeps us healthy, wealthy and active. We can have a healthy mind only when we have a healthy body. Great achievements come our way when we maintain our physical and mental well-being.  It brings physical and mental fitness.  To live a relaxed and comfort life we need a sound mind and a sound body.
As education gives name, fame and money, sports gives us sound mind and sound body. With this intention we encourage sports and games.