An electric power system is the
network of electrical components used to supply (generate), transmit, and consume electric power
. An electric power system that supplies power to homes and industries for a sizeable region is called an electric grid.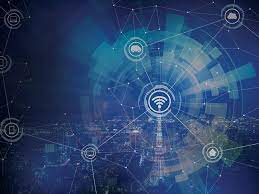 MTech Electrical Power System is a two-year full-time postgraduate program that deals with the intersection of electric power, distribution, and management. The course mainly focuses on electrical machines, high voltage DC transmission, power electronics and electrical devices' control.
The basic eligibility for MTech Electrical Power System is a BE/ BTech/ MCA/ MSc or any other equivalent degree with a minimum of 50% aggregate scores from a recognized institute.
Admissions to MTech Electrical Power System are either based on entrance exam scores or merit in last qualifying examinations. GATE, PGECET, CCMT etc are a few entrances accepted for MTech admissions.
MTech Electrical Power System postgraduates can work as Engineering Executive, Senior Management Staff, Sr. Application Engineer, Scientist in either private or public organizations.